About courses
Everybody wants to know just one thing: how can I find the hidden investing opportunity? Identifying the little-known stock that's about to soar is an investor's dream. Fundamental analysis course will help you to identify value stocks to invest by evaluating the economy, the sector and the company. You will be taught to analyse a company in both qualitative and quantitative terms.
In this course we'll explain how to.
Evaluate economic data
Anlaysis of business and financial performance data of a company
Make judgement about management
Apply different valuation methods
Guide you about the right time of entry and exit
Successful investment habits to your stock portfolio
WHO SHOULD DO THIS COURSE ?
Students
Investors
Stock Broker, Investment Consultants, Portfolio Managers, Researchers, etc
Aspirants desiring a career in financial market
What things will be covered?
Download our Curriculum
A Program by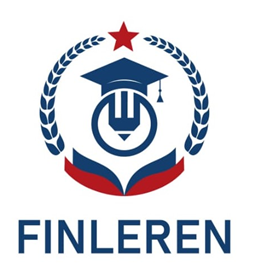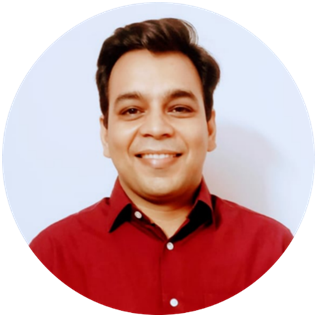 Sunny Sabharwal
Sunny Sabharwal has more than 20+ years' experience in a financial field. By qualification he is a Chartered Accountant, he is currently working as Vice President (Corporate Division) at AXIS Bank. He was an Associate Professor at the Jindal Global Business School and a Visiting Faculty at IIM, ISB & teaching the Concepts of Fundamental Analysis, Value Investing, Trading, M&A. He was ex-AVP in Centrum Group & has worked in financial research, credit rating & banking sectors with some of the prestigious companies like CARE, CRISIL, IDFC Group and more. With of experience, Sunny wishes to share his experience in investing, financial analysis, bank funding and start-ups. Sunny mentor's start-ups in financial management and business strategies, along with helping students with career planning. He even conducts online courses to help people in financial planning.
Darshna Gorasiya
Darshana Gorasiya has more than 15+ Years in Capital Market & has been inspiration to many local women's based in Maharashtra teaching them the capital market in respect to both technical & fundamental analysis. She has been associated to Share khan from last many years & have been advising the HNI's Clients. Darshana has been delivering lectures all over PUNE on Fundamentals & who want to learn share market. She handles the huge portfolio of Clients, her expertise is into Future Trading & design the uniqur strategies. By Qualification, she is B.Com & PGDM & Holds NISM Series V,VI and VII Certificates.
Dhruv Upadhyay
Mr.Dhruv Upadhyay (Williams) has almost a decade of varied experience in Finance, Treasury, Investment & Marketing. He is a brainchild in the inception of WBM Group & its associate companies in UAE, Hongkong, Europe, US, Malaysia & Others. Over the years, he has donned several hats finding the right asset (in terms of developing a new revenue stream, expanding its base in different countries, bringing the right investment, deploying correct manpower, branding, implementing correct strategy & much more) to numerous companies making them multi-million-dollar ($) Start-ups & well established firms. Honesty, hard work & Transparency are the key principles of his work ethics. He has authored several books that have achieved moderate success globally. He has been teaching Finance & Marketing in few colleges & B-School as Visiting faculty. He has a series of Education Qualification in his names (BBI, PG,Dip in Banking, M.Com in Banking & Finance, MBA in Investment Banking + CFA (ICFAI) & has done several short term courses from BSE & NSE like CPFA & others.
Batch Starts from
24th June 2023
FEES
Rs 15,000/-

Rs.10,000/-
Enroll Here
What Students Says about us?
The Best Part about this Program is too In-depth & Mr. Sunny has an absolute clarity about the topics.. It's not added on program but the fact it should be mandatory for those who are in equity market because here the main focus is to differentiate between Value Investing & Operated Driven Stock.. The Course is a Timeless Classic..Hats off to The Team!!"